New courses at TaalTaal
The next season will start in the week of January 31st for physical lessons! Online lessons have begun in the week of the 17th.

Lessons will take place in-person, online and in hybrid form


Interested in joining the current season? Please contact us.


Need an intake? get a free intake here.


To sign up for All-You-Can-Talk, Please use this form.


Private and intensive courses can be started any time


NEW: Dutch Immersion: 75 hours in 2 weeks!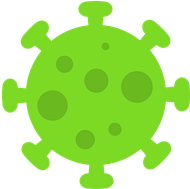 Covid-19 update: All online classes will start in the week of January 17th. In-person will commence in the week of January 31st. You can always apply for a free intake
Need more information or an intake?
Please contact us or request a free intake

Please note that there are both accelerated and regular Dutch courses! All Dutch Courses are in The Hague.

For complete beginners, there's an unbeatable fast-track program of 21 weeks: Dutch [A0 to A1] + Dutch [A1 to A2] + exam training! (ask about package deals)

Fastest-track program: Dutch Immersion: learn Dutch (A1-A2 level) in 2 weeks and get Inburgering Exam-ready in a total of 4 weeks of lessons!